The Alaska Range Project

Text and photography copyright © Carl Battreall. All rights reserved.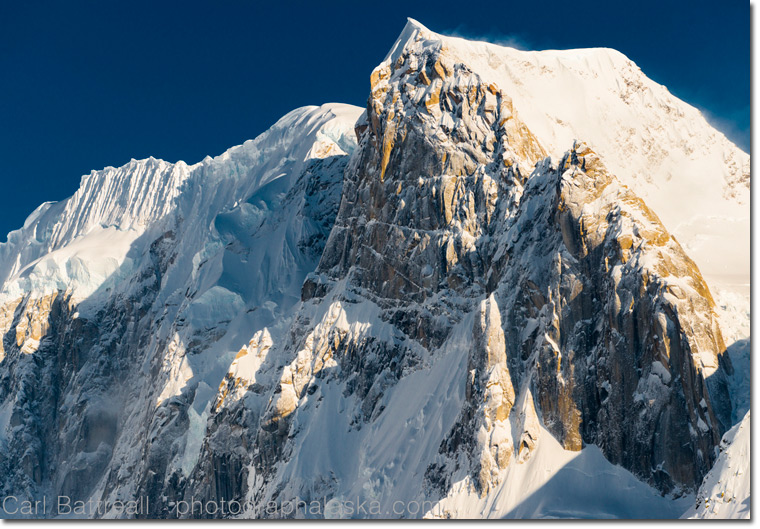 Stretching in an arch across south central Alaska, the awe inspiring Alaska Range is one of the great mountain ranges of North America. There has never been a book about the entire Alaska Range and this magnificent mountain chain deserves to be celebrated with a large format photography book of the highest caliber.
The idea for this project came during a wedding. My wife and I were married in the Ruth Gorge, the heart of the central Alaska Range, in winter. Our honeymoon was a winter ascent of Mount Dickey. It was during that adventure that I came up with the idea of a grand photography book of one of Alaskaís mightiest mountain ranges.
I began photographing for the project in 2005, but postponed it in 2007 so I could focus on raising my son Walker. During that time I worked on photography projects closer to home (Anchorage, Alaska) that didnít require as much of a commitment as the Alaska Range project. One of the projects resulted in my book, Chugach State Park: Alaskaís Backyard Wilderness, which was published in 2011 by Greatland Graphics. Now Walker is school age and I feel its time to return to the project and get it finished.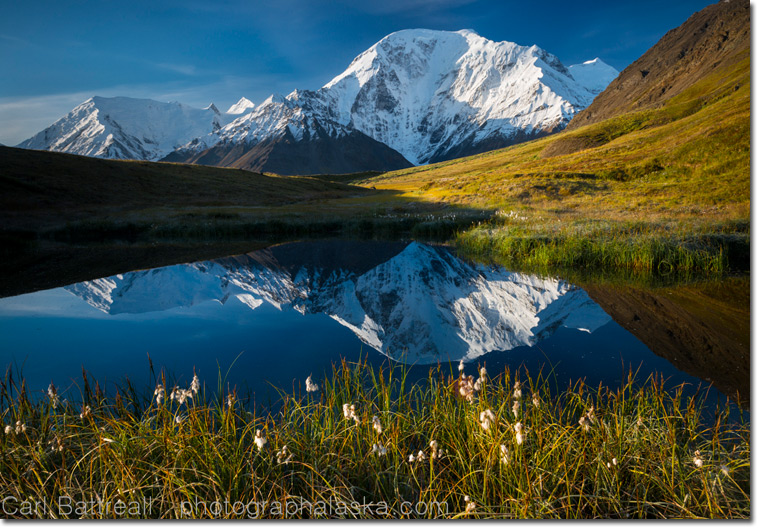 Outside of certain sections of Denali National Park, very little of the Alaska Range has been seriously photographed and documented. Much of the range is shrouded in mystery, mainly because of its remoteness.
The majority of the images will be taken from the tundra and glaciers, in the heart of the mountains. I will photograph during all four seasons. I work simply and I travel light. It will take approximately 15 more photography expeditions along with a variety of shorter trips in order to do the Alaska Range justice and complete the project. A peak or two might get bagged along the way.
In collaboration with Scientists and Adventurers for Conservation I will be working with scientist to collect data from the more remote areas of the Alaska Range.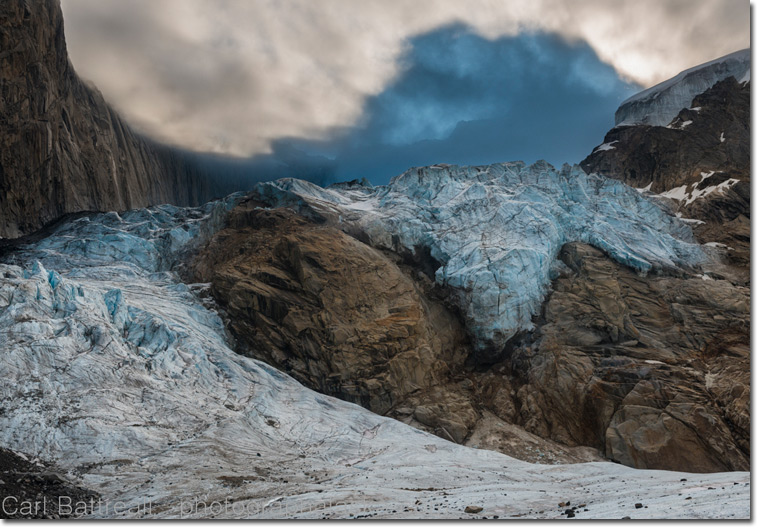 I will also photograph as much of the range as I can from the air, there is a scale that can only be realized from the air. And though the mountains will take center stage, my goal will be to tell a complete story, from the smallest lichen to the beautiful caribou that feed upon them, the Alaska Rangeís diverse and unique flora and fauna are as important to a successful story as the glorious mountains.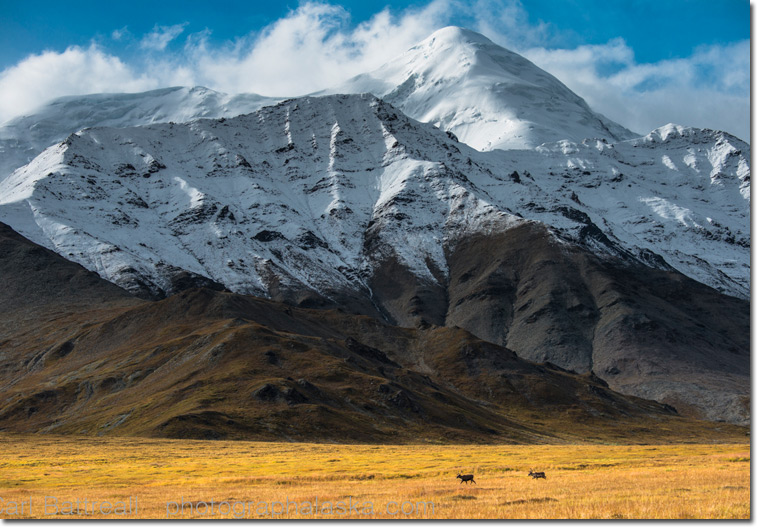 This book project appeals to many types of individuals from climbers and backpackers, wildlife and scenery lovers, scientist and conservationist and of course, photographers. I hope to collaborate with all who are interested in writing stories and essays about the Range.
Documenting and sharing these more remote wilderness areas is important for conservation reasons. The fate of these mountains will be decided in the next fifty years. Much of the range is being explored for the mining of coal, gold and other minerals and metals. Hydro dams and other huge energy projects are being considered. Many destructive mines and the dumping of toxic waste have gone under the publicís radar, overshadow by the larger, more popular issues like the Arctic Wildlife Refuge and the Pebble Mine controversy. Without proper documentation and observation, important, unbiased decisions on the fate of these lands canít be made.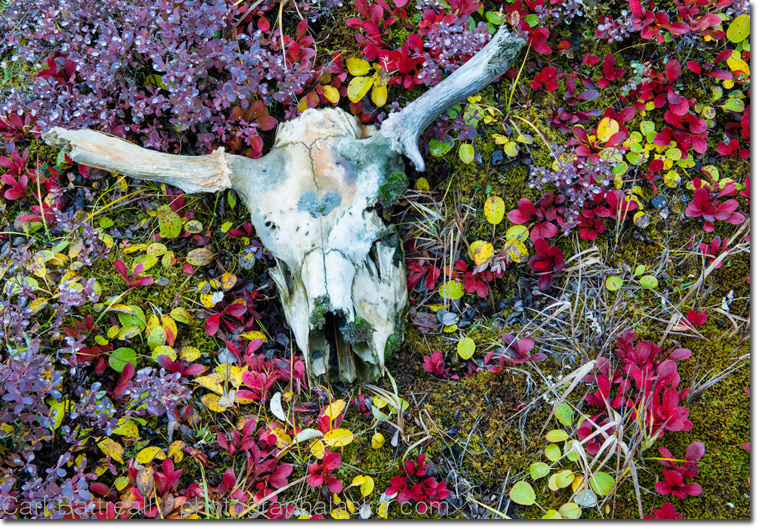 This is a passion project that canít get finished without support of many people. Most publishers donít publish large format photography books anymore, which is really a shame and a loss to the art of photography in general. This project will be funded by me, grants, sponsors and individuals who love mountains, remote wilderness and the Alaska Range.
Carl Battreall - NPN 3238

Carl Battreall has been working as professional photographer for over twenty years.
Carl's work has been published in countless calendars, books and magazines throughout the world. His photos have been featured in Lenswork, Nature's Best, Climbing and Alaska magazines. Carl is a Rasmuson Artist Fellow and a Daniel Housberg Wilderness Image Award Recipient. His first solo book Chugach State Park: Alaska's Backyard Wilderness was published in 2011.
You can learn more about the Alaska Range Project and view more of Carl's work on his website at www.photographalaska.com.