Photo Art
Text Copyright Merv Rosenquist
All rights reserved.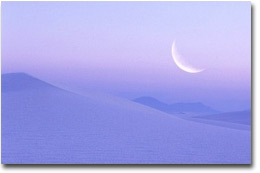 In-camera photo art - double exposure by Dave Zawalski. Moon photographed with 500mm telephoto lens, dunes photographed with 35-70mm. Image copyright Dave Zawalski.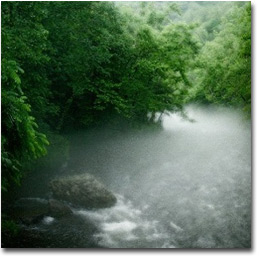 Photoshop grain and noise filters can be used to enhance the effect of a single image that depicts fog, rain or mist. Image copyright Merv Rosenquist.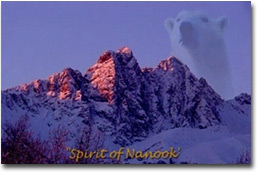 Spirit of Nanook - This image is a composite of a polar bear image that I captured at the North Carolina Zoological Park and a landscape image captured in Alaska by my friend Doug Lloyd. Image copyright Merv Rosenquist/Doug Lloyd.

In this illustration, I created a complete computer-generated image. Doug Lloyd provided a photo of the geese to serve as a guide for the hand drawn silhouettes. Image copyright Merv Rosenquist.


Photo Art - "Somewhere between authentic photography and painting, with an occasional surprise..." Merv Rosenquist

"Photo art" has a very wide range of definitions. It can be in the form of a composite, a simple effect or treatment added to a single image, an abstract, a double exposure, etc. Photo art is any photographic image that does not represent reality in true form. In the past, people would cut out parts of printed photos and paste them into a scrapbook to create photo art in the form of a montage, or create a simple arrangement in a scrapbook in the form of a collage. Of course, these "cut and paste" techniques are still practiced today, but not as frequently due to the widespread use of computers.

Today's technology has made it possible to create a single, seamless image from parts of several different photos. With the use of imaging software, such as Adobe Photoshop, elements of multiple photos can be combined into a single image. Starting with a "base" photo that will serve as the "canvas," elements from other photos are added as layers to produce the final image. These "composite" images can be as complex as you wish to make them and can be used for a variety of purposes. Photo Art images can be used for commercial purposes, or simply as a means of individual artistic expression.

Just as creative, you can add a treatment or series of treatments to a single image using Photoshop filters. These filters can be used to add a glow, add grain or noise, blur, etc. The trick to successful photo art is to select the treatments that enhance the qualities of the base image. For example, adding grain or blur can enhance the effect of an image that depicts fog or mist. A combination of sharp and blurred elements can be combined as well, to better accentuate the subject. If a background appears "cluttered" in the original image, selectively blurring the background and sharpening the subject can add a sense of dimension to the image. With today's imaging software packages, the possibilities are endless.

Creating photo art is a great way to expand your imagination, editing and photographic skills as well. Like assembling a jigsaw puzzle, you have to pay particular attention to how you photograph each element that will become part of the final product, including the angle that you capture an element, the direction of light, and how the element will fit with the final image. Once you learn the types of effects that can be achieved with your computer, you can start looking at otherwise uninteresting photo opportunities that can be made interesting by a certain effect you may like. It could even be a way to break out of a slump in your normal photography practices.

Photo art is displayed alongside "traditional" photographs and paintings in art galleries, used as cover images for magazines, billboard advertisements, web pages, album covers, etc. There seems to be a fairly large and growing market for this type of work, and advertising agencies will often hire someone to create specific images for their ads. In talking with a couple of local advertising agents, they say that they use composite photo art because it's the best way to catch the public's attention and a way to creatively make their product seem more enticing.

When displaying photo art, be sure to indicate to the viewer that the image is a composite, created in-camera or in-computer (or both) from several images. As we have seen in the NPN image critique galleries, honesty is paramount – no viewer likes to be deceived, especially when the final image could be construed as an authentic photograph. That said, photo art is not only fun to create, but can be pleasing to view as well. Give it a try, and have some fun with it!

Author's Note - Special thanks to Dave Zawalski and Doug Lloyd for the use of their images for the purpose of this writing article.

Merv Rosenquist - NPN 581

Comments on NPN nature photography article? Send them to the editor.