Book Reviews for November 2012

Text and photography copyright © Paul W. Faust. All rights reserved.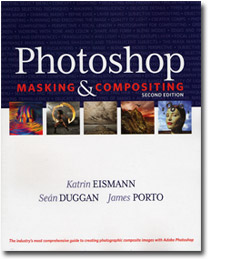 Photoshop Masking & Compositing by Katrin Eismann, Sean Duggan, & James Porto
Here is the book you want if you have any interest in adding a little extra to your images, and you are not in a total "reality" mindset. A "little extra" can mean just adding some clouds into a blank drab landscape, or you can use what you learn and go hog-wild and use your images to crate the kind of work you see from artists like Jerry Uelsmann and his wife Maggie Taylor. This new book will take you from your first image ideas on to the finished composition no matter how complex it turns out to be. It does not matter what you shoot, be it nature, travel, or any other subjects, you will learn how to master the art of masking any subject you have an image of, and that even includes such fine detailed things as smoke trails. This book is packed with illustrations & screen shots on every step needed to do every job. There is also an added feature called, Artist in the First Person, which includes text and images by well known Photoshop artists like Julieanne Kost who gives you even more inspiration.
I do have to add that this book is a bit more expensive than similar books I see, but I'd say that if you want to do a lot of this kind of work it will be more than worth it.
This soft cover book is about 8x10 inches, with 487 pages, retails for US-$59.99 - and is published by New Riders Publishing and can be checked out at www.newriders.com. I Rate it; A++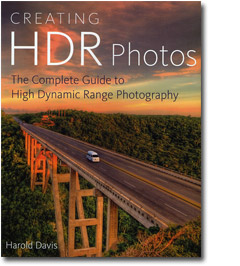 Creating HDR Photos - The Complete Guide to High Dynamic Range Photography by Harold Davis
HDR (High Dynamic Range) photography is becoming more and more popular with every day that goes by and there are HDR books coming out all of the time to address the subject. The process is easy in a way, but it is also easy to mess up if you over-do the process, and all of us have seen those examples. This new book on HDR, by a well-known photography author, is a cover-to-cover reference book on how to do a great job at HDR processing. It even covers the history of the HDR process, which goes almost as far back as the history of photography itself. HDR was not invented with the digital age, as most might think. This new book is filled with before and after HDR examples, screen captures of the settings used to create them, and how to shoot the images needed for HDR use. The subjects range from full landscapes to tabletop setups, and shows results in both color and black & white. It also shows results with a "natural" look as well as the exaggerated look that catches everyone's attention, like them or not. This new book (and the HDR software) is all you will need to do your own great HDR imaging.
The soft cover book is 9x11 inches, with 192 pages. Best of all it retails for just US-$29.99 Published by Amphoto Books and can be ordered from www.amphotobooks.com. I Rate it; A++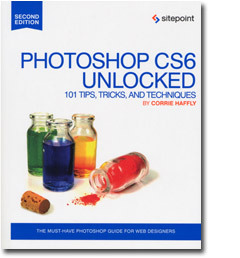 Photoshop CS6 Unlocked - 101 Tips, Tricks, & Techniques by Corrie Haffly
When I first requested this book to review I didn't realize that it was a guide for web designers, but after I thought about the fact that more than a few photographers create their own web sites for their work and this new book would be a great aid for that job. It covers all kinds of web site features that would make your site pop with interest, from the text you use to identify your work, to preparing an image for the web. The book is fully illustrated for every step and is easy to follow.
This soft cover book is about 8x10 inches, with 417 pages, retails for just US-$39.95 - and is published by SitePoint at www.sitepoint.com. I Rate it; A
Paul Faust - NPN 1680

Paul W. Faust is a self-taught Photographer, Writer, Digital Imaging, Photo Restoration, and Photo Stock Service professional. You can see more of his images on his web site at www.Impressions-of-Light.com plus two web galleries of his images at www.paul-w-faust.artistwebsites.com and www.redbubble.com/people/pwfiol.