Stacking Photos for Greater DOF in Photoshop

Text and photography copyright © Richard Higgins. All rights reserved.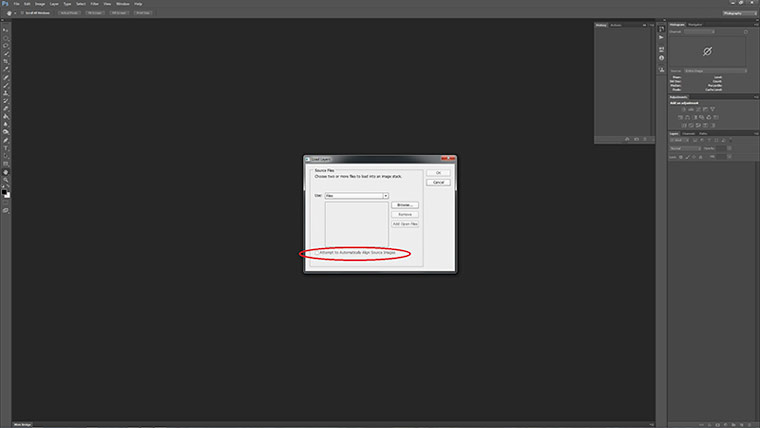 Figure 2 - When the Load Layers opens, click on Browse and locate the photos you want to include. Check the box below "Attempt to Automatically Align Source Images" and then click ok.