Book Reviews for October 2012

Text and photography copyright © Paul W. Faust. All rights reserved.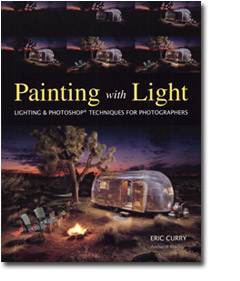 Painting with Light - Lighting & Photoshop Techniques for Photographers by Eric Curry
Nature, and all other photographers, will find this new book very interesting as a reference for how to create many unique new images, whether out in nature, or in a studio set up, but this time using fixed lighting set-ups. The step-by-step & richly illustrated techniques show you how to master the skill of painting a subject(s) with light. The cover image will give you a very good idea of exactly what can be done with ANY subject matter. The book covers everything from location choices to what equipment you will need, and you don't really need a ton of it. With a little extra work you can modify-down any subject with less or smaller lighting. This book will give you many new ideas for any subject you shoot.
This soft cover book is about 8x10 inches, with 160 pages, retails for US-$39.95 – and is published by Amherst Media at www.AmherstMedia.com. I Rate it; A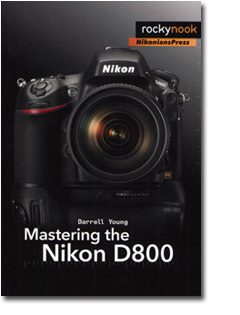 Mastering the Nikon D800 by Darrell Young
I am guessing that more than a few photographers will be buying one of the new large sensor cameras that are now coming out, including the new Nikon D800, which I am now so happy to have in my bag. These new cameras are so packed with features that it becomes mind-boggling to know how to use them, let alone what all there is to use. This new book will at least get you fully informed about the Nikon D800 so you will be able to use it to get the best images ever. This book is like the camera's manual, but more fully covered and highly detailed. In fact you will learn about new things you can do that you probably never even dreamed of having. The book is split into 13 sections that each covers their own part of the camera, along with the location of each tool in the menu box. Even at 560 pages, my only complaint about the book as a whole is that there still could be more pages to cover a few features that got cut short, one being the RGB Histogram. Otherwise everyone would get a ton of use out of it. You can say that "I'll be packing" it with me a lot.
This soft cover book is about 6x9 inches, with 560 pages, retails for US-$39.95 - and is published by RockyNook and distributed by O'Reilly Media and can be checked out at www.oreilly.com. I Rate it; A++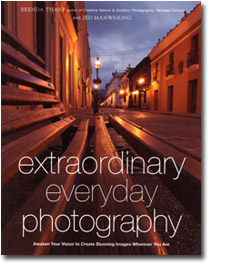 Extraordinary Everyday Photography by Brenda Tharp and Jed Manwaring
This new book is a collection of two well-known photographer's work and the stories of how they were made. It is a How-to and a How I did it book, and more. It also includes tips, and even a few sets of exercises to do yourself for any different subject, no matter what or where you shoot. A nice feature is that you get examples from two people on how each one deals with a photo technique, and those illustrated examples are top of the line images. It is not only a very nice how-to book, but one of the things I like best, when it does happen in these kind of books, is that you will get a ton of new ideas from it for your own work.
This soft cover book is about 8x11 inches, with 160 pages, retails for US-$25.99 – and is published by Amphoto Books at www.amphotobooks.com. I Rate it; A+
Paul Faust - NPN 1680

Paul W. Faust is a self-taught Photographer, Writer, Digital Imaging, Photo Restoration, and Photo Stock Service professional. You can see more of his images on his web site at www.Impressions-of-Light.com plus two web galleries of his images at www.paul-w-faust.artistwebsites.com and www.redbubble.com/people/pwfiol.