Wildlife Photography - The Falkland Islands

Text and photography copyright © David Hemmings. All rights reserved.
Welcome to a photography paradise! Our recent photo tour to the Falkland Islands included East Falkland, Saunders Island, Pebble Island and Sea Lion Island. Our goal was to photograph as much of the Falklands bird and wildlife as we could, boy were we in for a treat!
General information:
Thumbnails below are links to larger photos.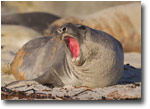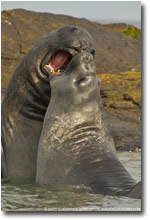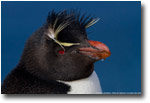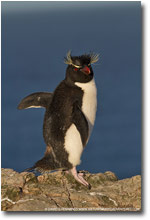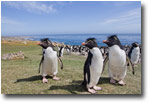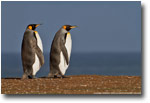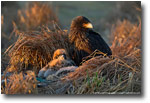 The Falklands are a compact group of more than 740 Islands, situated approximately 650 kilometres (400 miles) off the south-eastern tip of South America, lying between latitude 51° and 53° S and longitude 57° and 62°W. The two main Islands are East Falkland and West Falkland.
The Falkland Islands are one of the last untouched wildlife wonders of the World. Untouched beaches, islands and cliffs provide a natural safe-haven for hundreds of species that have made the Falklands their home. When one thinks about what the Falkland Islands are all about, the natural environment is the essence of the experience in the Falkland Islands. Wildlife encounters are very much in the wild and rarely shared with any other humans. Some of your encounters will be very up close and personal, with respect for the wildlife of course, or from the comfort of a vehicle as you choose. Penguins and marine mammals, including the world's largest pinniped, are guaranteed at many locations during the summer months along with a wealth of other species of flora and fauna. These are set against a backdrop of rugged mountains or pristine coastal areas unspoiled by development.
When you arrive in the Falkland Islands for the first time, the views from the plane give you the idea that there is a lot of open tundra and rock without much to see or photograph. However, when you are on the ground travelling to one of the many beaches or bird colonies you soon realize that it is just full of wildlife activity waiting for you to photograph.
If you have never been to the Falkland Islands to photograph penguins and other species such as Elephant Seals, Sea Lions, Albatross and more, it is difficult to explain in words what a natural wonderland the Falklands are. You really have to experience it to believe it. I think that every nature photographer should get to go here and photograph birds, wildlife and landscapes at least once in their lifetime. In the Falklands you can watch albatross soar gracefully through the air against a backdrop of beautiful blue sea and sky, elephant seals sparring on the beach, the tiny Cobb's wren hopping along the shoreline, killer whales circling offshore in pursuit of a meal or sit patiently alongside King Penguins and wait for the fluffy chicks to come and take a look at you! The possibilities for enjoying the wildlife experience are endless, as are the photographic opportunities.
Most of the wildlife, notably with the exception of Black-necked Swans, is unafraid of human presence and will often sit right down beside you out of curiosity. While at Volunteer Point on East Stanley we sat amongst King Penguins and their chicks while they went about their business seemingly oblivious to our presence. I had one young King lay down 2 feet from me and fall asleep! At times you just put down your camera and take it all in because it is like being in a dream.
We had very similar experiences with the 3 other common species of penguins on the Falklands, Gentoos, Rockhoppers and Magellenics. While sitting outside their colonies they would go about their life coming and going from the ocean and switching nesting duties with their partners while fending off intrusive neighbors and feeding their young. At one point I was surrounded by a dozen Rockhopper penguins while they picked at my boots and slept in the surrounding grasses. After a few hours of watching and photographing these very personable and somewhat comical penguins, you realize that there is a method here to all the seemingly endless madness of activity.
One of the best experiences for the group was watching the Gentoo penguins swimming into shore after spending the day at sea fishing in small groups and springing out of the water onto the beach to begin their walk back to the colony along one of the many penguin highways as they are called by locals. You could watch them porpoising in from sea about 100 yards out right until they reach the breaking surf, looks like they are having fun but it just could be that they are in a hurry. Either way it was so cool to witness this behavior. They had to time their exit from the crashing surf just right so as not to be thrown into the hard sand.
Then there are the colonies of Elephant seals on the beaches at Sea Lion Island. There you can see and photograph up close 3 week old calves and young males practicing their fighting skills to prepare for when it is time to find mates. The noises these seals make are loud and impressive as they voice their opinions to the other individuals in the colony. At one part of a beach, we found what is commonly referred to as a "seal nursery" where 3-4 week old calves would hang out together just sleeping, relaxing and seemingly enjoying life. It is hard to believe that at the tender age of a few weeks, their mother has alre4ady left them to fend for themselves. They are fat on her milk right now but when hunger strikes they will need to follow their instincts to head out to sea to feed on their own.
Then there are the Striated Caracaras. These beautiful falcons nest and breed in the outlying islands of the Falklands are very photographable, sometimes very up close.
Then there is the majestic Black-browed Albatross. There are a few colonies that are accessible to humans and the photo opportunities are unbelievable. To watch these beautiful seabirds coming and going from their nests and doing greeting displays is something that you really need to see once in your life.
Throw into the mix an abundance of other species such as Snowy Sheathbills, Upland Geese, Kelp Geese, Cobb's Wren, Long tailed Meadowlark, Crested Ducks, and Silvery Grebes and you have a place with so much to offer the bird and nature photographer.
The Outer Islands:
One of the great things about the Falkland Islands is the ability to island hop between the outer islands.
The hosts on the different islands are just so hospitable and knowledgeable that they add a lot to the Falkland experience. The accommodations are basic to good but there is always a friendly smile, good food and all of your basic needs are met.
Saunders Island:
Saunders Island is one of the largest islands in the archipelago. It is much steeped in both wildlife and history.It is also home to possibly the best area to photograph Penguins and Albatross on the islands. The area known as "The Neck" is crowded with Gentoos, Magellanics and King Penguins. It is a short hike from there to the Black-browed Albatross colony.
Saunders contains one of the most accessible Black-browed Albatross colonies in the world. Four species of Penguins, Rockhopper, Magellanic, Gentoo and Macaroni Penguins all breed here and are accessible by four wheel drive and hikes. It is home to waterbirds as well including the Silvery Grebe and is recognized as an "Important Bird Area (FK14)". It has dramatic scenery amongst it's wetlands, lakes, sand dunes and steep cliffs.
Sea Lion Island:
Sea Lion may have been my favorite island on the Falklands. It is quite small at just over five miles long and a mile wide at the widest point. There is so much wildlife close to the one of the best lodges in the Falklands. Beautiful tussac plantations cover one fifth of the island and provide a perfect habitat and protection for much of the island's varied fauna, including elephant seals and sea lions. Opportunities for photography and wildlife watching are limitless and start literally steps away from the Lodge.
Pebble Island:
Some 24 miles long, Pebble Island is named after the unusual, translucent semi-precious stones found on its beaches. It is one of the most visited sites in the Falklands. Pebble Island has a distinctive mountain range and is home to more than 40 species including gentoo, rockhopper, macaroni and magellanic penguins, imperial cormorant, waterfowl and black-necked swans. The eastern end of the island has wetlands and large ponds with many waterfowl and wading birds.
Pebble Island's settlement sits on a narrow neck of land in the middle of this diverse island, close to a 4 mile long sandy beach which sometimes doubles as an airstrip. The Island is also noted for events of the 1982 conflict; the HMS Coventry memorial is situated here. Overland tours are a must to explore all habitats of this island – led by experienced driver/guides.

David Hemmings a passionate bird and wildlife photographer living in Ontario, Canada and is the president of Nature's Photo Adventures, a "Photographic Learning Travel Adventure" company specializing in teaching others all about nature photography at many locations around the globe. He has been photographing wildlife for about 10 years. David loves to travel the world to see and photograph different species of birds and animals.
David has been published on the cover of National Geographic, Canadian Geographic and has also appeared on the cover of numerous nature photography publications. He is one of seven bird photographers that have their work in a published hardcover book entitled On Feathered Wings. He is also one of four photographers whose works are currently on display as part of an exhibit at the American Museum of Natural History Ornithology Department in New York City.
You can see more of David's work and learn more about his photo tours at www.naturesphotoadventures.com and www.davidhemmingsbirdphotography.com.