Nature Photography Destinations: Palm Beach County, Florida

Text and photography copyright © Luke Ormand. All rights reserved.
Florida's largest county is also one of the best for wildlife and nature photography. Palm Beach County stretches from the western edge of the famed Everglades to the treasure coast of the Atlantic Ocean where the rich and famous play year round among some of the most beautiful scenery in the United States. White sand beaches go on for miles and contrary to popular belief, there are long stretches of unspoiled wilderness - spared from the trademark high-rise condos and hotels. In a single day you can watch the sunrise over limestone outcroppings along the ocean shoreline, explore the mudflats and mangroves of the intra-coastal waterway, kayak past massive alligators, curious river otters and hungry Barred Owls along the narrow Loxahatchee River, and finish things off watching the sun slip behind the Everglades as Roseate Spoonbills and Wood Storks return to their roosts for the night.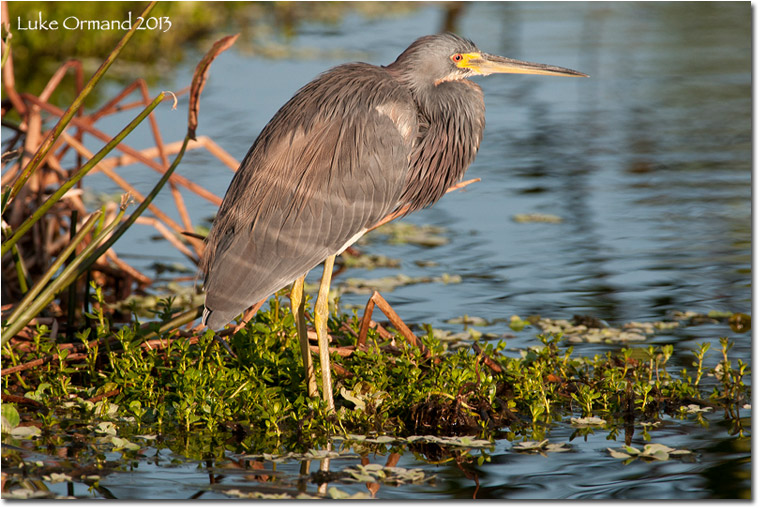 I first visited Palm Beach County three years ago with my wife, to visit her parents who spend the majority of their time in Jupiter, at the northeastern edge of the County and was amazed at how many parks/preserves/open spaces there were. The State, County and underlying Townships (in conjunction with non-profit organizations) have taken a forward stance not only on land preservation, but land rehabilitation, land management, and water reclamation all while emphasizing public access. Virtually all of these destinations are open to the public - ocean beaches, intra-coastal shorelines, scrub forest hiking trails, parklands, nature centers and more are free of charge and no "sticker" or "resident pass" is needed (some State and National parks charge a nominal entrance fee). This free access makes it easy and convenient to stop at many locations throughout the day, seeking out the best birds, reptiles, marine mammals, light or ocean waves.
Since it's impossible to discuss everything Palm Beach County has to offer in a single article, I will focus on a few of the top spots, with "honorable mentions" going to other locales that are worth a visit. For birders, there are two parks on the short list of the nation's most well-known birding spots which, conveniently, are located less than one mile apart (as the White Ibis flies). Green Cay Wetlands and Wakodahatchee Wetlands both feature extensive boardwalks looping over and around expansive wetlands filled with bullrushes, Pickerel Weed, Blue Flag Iris and duckweed. Green Cay has significantly more upland areas, which feature dense stands of Sabal Palm, Live Oak, Red Maples and beautiful Bald Cypress Trees making for more flora and fauna diversity.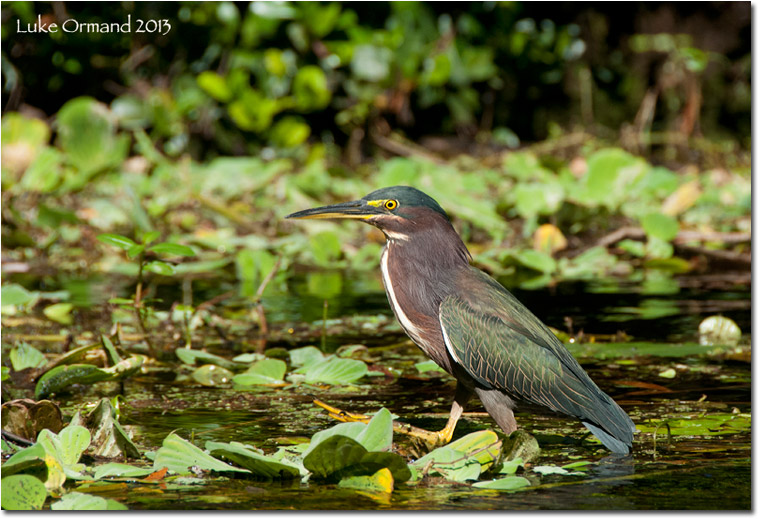 Wakodahatchee, despite being small, is a true bird photographer's paradise. From the moment you walk down the sloping boardwalk you are immersed in the never-ceasing cacophony of bird calls. Chirps, squawks, grunts and whistles allude to the variety of birds that make Wakodahatchee home. Adjacent to a gazebo which juts over the water is a large outcropping of dead woody shrubs, mottled brown and white from the constant droppings of birds who have constructed their nests here. It's an avian version of multi-family housing, with Double-crested Cormorants, Anhingas, Great Blue Herons, Cattle Egret and Great Egrets all erecting stick nests practically on top of one another. A close look may even yield a well camouflaged Green Iguana who can blend in as he silently waits for a chance to steal an egg (or chick) and swim back to shore. The brief walk around the boardwalk is always rewarding with Red-Shouldered Hawks or Osprey perched on surrounding snags, Pied-Billed Grebes and Anhingas silently surfacing with a meal in their bills and Purple Gallinules awkwardly, yet expertly, walking across the lily pads in search of food (or trying to dodge those hungry 'gators). When it's time to leave (and perhaps head over to Green Cay), the wheezing whistles of the Black-Bellied Whistling Duck will bid you farewell and welcome you back all in the same breath. Wakodahatchee's version of "Aloha".
Green Cay is notably larger than Wakodahatchee and was donated to the county by local farmers who wanted to see their land preserved and turned into a refuge. Complete with one and a half miles of boardwalk, Green Cay has sweeping views of the lagoon (great for landscape photographers) and fringing uplands with concentrations of dabbling ducks, wading birds (including elusive Bittern species), alligators and if you are lucky enough to spot them - bobcats. Green Cay also features a great nature center that is the perfect place to escape from the heat (if you're visiting in the middle of summer), learn about how Green Cay came to be or let the kids get hands-on with nature. Because Green Cay is so large, it offers a wide variety of photographic opportunities from frame filing photos of Blue-Winged Teal to "animal-scapes" featuring distant Least Bitterns or Tri-colored Herons. While Green Cay tends to get crowded (especially on weekends), the presence of other photographers, birders and nature lovers is a great asset. Everyone seems eager to engage in conversation about what's around and if you don't know what a particular bird or animal is, a friendly local will be happy to provide the answer. Lenses big and small are commonplace and no matter where you look, nature is putting on a show, free of charge.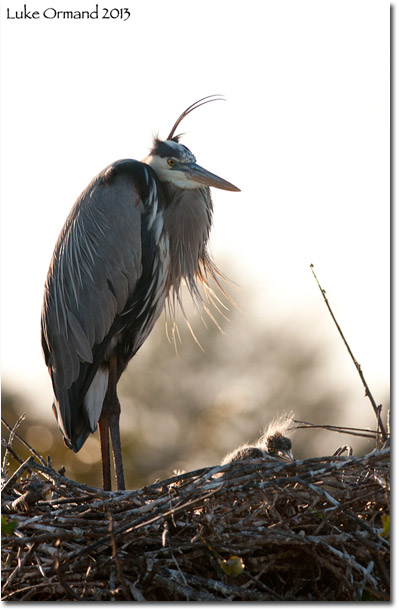 Once Wakodahatchee and Green Cay have been fully explored, the Town of Delray Beach has one more gem to offer: Arthur R. Marshall (ARM) National Wildlife Refuge (also known as the Loxahatchee Wildlife Refuge). This federal park is located 3.5 miles west of Green Cay, on the cusp of the northernmost extension of the world famous Everglades. To call this park expansive is an understatement as this wildlife refuge is the gateway to the Everglades National Park and the Big Cypress National Preserve, covering over 725 square miles. Visitors to ARM can check out the beautiful visitor's center, hike along a boardwalk that snakes through a cypress forest, or simply walk/bike around the various impoundments filled with birds, reptiles and amphibians. The impoundments are all similar in size, but vary in vegetation and water levels (depending on the season) and contain a wide variety of wading birds with hawks and songbirds on the woodland forest edge. ARM offers a good chance to see the endangered Limpkin and if you are a bit adventurous, a canoe/kayak can be rented for a paddle on a loop through the Everglades (guided or unguided). The canoe trail is well marked (approximately 2.5 miles in length) and will pretty much guarantee up-close encounters with the American Alligator which actively nests in this area.
If kayaking/canoeing is your idea of adventure and you're not afraid to take your camera gear along (hey, that's what dry bags are for!) then Riverbend Park in Jupiter is an absolute must. Riverbend has easy hiking trails which can accommodate bicycles (that can be rented on-site) as you meander along the river and through the woods (and perhaps on to Grandmother's house) where you can spot any number of birds wading in the river or perched in the trees. The real fun, however, comes when you hop in a kayak and head downstream into the dense forest. The lazy river transports you from the relatively open park into the jungle - and while you may be within a stone's throw of the suburbs, you would never know it. Massive cypress trees tower above the banks of the Loxahatchee River which varies in speed as it twists and turns. Depending on the season and amount of rainfall, the kayak trip can be a leisurely paddle or a physically demanding ride (especially when paddling back upstream), but I've always found it worthwhile. Our first trip rewarded my wife and I with a family of Barred Owls (no camera with me - whoops!), including an adult that snagged a snake - literally within arm's reach of my wife (a thrilling experience). Limpkins are commonplace and actively feed in the river for snails - allowing for astonishingly close approach. The shorelines are filled with frogs, turtles and of course, the ubiquitous American Alligator. Nothing gets the heart moving like kayaking around a bend and seeing an eight foot alligator staring back, but other kayakers we saw (presumably more accustomed to Florida wildlife) take sightings like this in stride and after the first few encounters, fear subsides (though never entirely). For those who aren't into such a strenuous adventure - a kayak or canoe can be floated upstream and through a series of ponds which is much more relaxing and can reward the photographer with river otters, Roseate-Spoonbills or Sandhill Cranes. Getting up-close to birds and other animals, while fully immersed in the "wilds" of Florida is what this park is all about.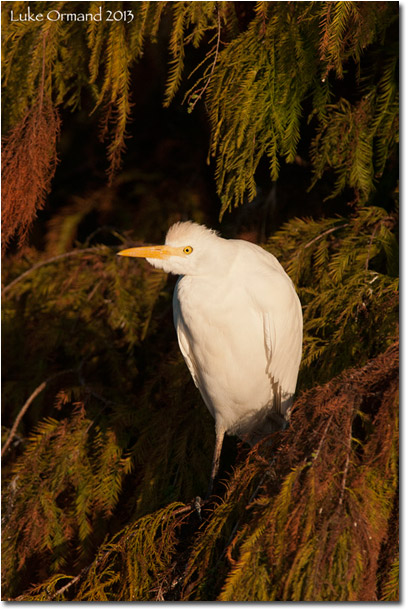 The locations above are my favorite to visit for their variety, accessibility, walkability and prevalence of wildlife year round during all times of the day. Here's my list of honorable mentions worth exploring: Blowing Rocks Preserve and Coral Cove Beach on Jupiter Island (at the northeastern tip of the County) feature limestone formations which jut out of the soft sand at the water's edge - offering a unique experience during rough seas and high tide). These spots are open to the public, though Blowing Rocks is owned by the Nature Conservancy and charges a fee. These beaches are great spots to visit for sunrise and can offer views of dolphins offshore or nesting sea turtles. Peanut Island (at the mouth of Lake Worth Inlet) should be explored (it can be reached by private boat or water taxi) and offers the best chance to see (or snorkel with) manatees. Other great spots include John D. MacArthur State Park in North Palm Beach (which features kayaking, an ocean beach, forest trails and a long boardwalk over a brackish embayment), Jupiter Ridge Natural Area in Jupiter (prime habitat for the endangered Florida Scrub Jay) and Busch Wildlife Sanctuary, also in Jupiter.
When you bring your camera to Palm Beach County - you will not be disappointed, no matter what your discipline. Aside from beautiful parks, beaches and refuges, the weather is almost always "perfect" and beautiful sunrises and sunsets are a given. All levels of lodging are available in the county - from campgrounds and motels to high-end luxury resorts. Getting to Palm Beach County is easiest by plane (Palm Beach County Airport in West Palm Beach) but is within driving distance of Fort Lauderdale and Miami, with Orlando approximately 2.5 hours away via car. There are also many more locations within the County that can be explored via the Great Florida Birding Trail website (South Florida).
Luke Ormand - NPN 4401

Luke Ormand is a freelance wildlife and nature photographer based on the East End of Long Island, New York. His day job as an environmental analyst for local government helps fulfill his desires to protect what's left and work on habitat preservation and restoration. Though he only been into photography for a few years, he has had works published locally and nationally and was All About Birds featured photographer for February 2011. Luke runs a photoblog which can be viewed at www.birdsoflongisland.blogspot.com.