The White Rim Trail: Best of the Best

Text and photography copyright © Kory Lidstrom. All rights reserved.
A few years ago, legendary documentary filmmaker Ken Burns made a movie entitled "The National Parks: America's Best Idea". When you think about it, that's quite a statement! America has invented lots of pretty awesome stuff: movies, cars, baseball, interstate highways, heck -- even apple pie. So, is Mr. Burns' grandiose claim correct? Are National Parks really the coolest thing ever to come out of the good ol' US of A?
I think they are.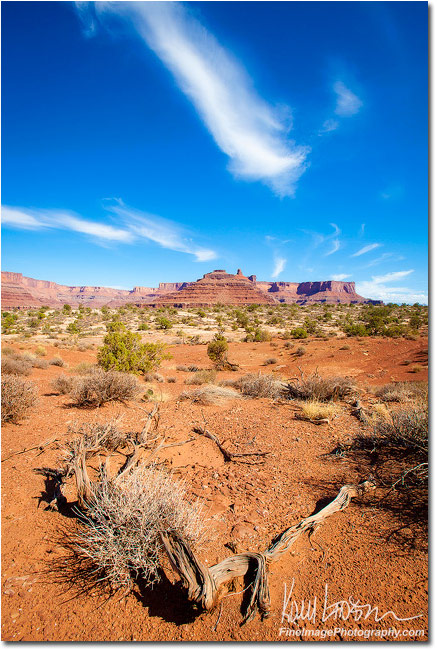 National Parks are parks on steroids. They showcase some of the most impressive natural treasures in the entire world, and they do it very, very well. I daresay there isn't a person on the planet who would not crack a smile upon setting foot in a place like Yosemite or The Grand Canyon. It's human nature to love nature, and National Parks make it so very easy to fall in love.
So, if National Parks are truly America's finest achievement, then it begs the question: which one is the best? After all, if National Parks are indeed the best things in America, then wouldn't that make the best National Park the single greatest thing in the country? That's serious business.
Of course, picking the best National Park is like watching Twilight: exceedingly difficult. It really depends on what criteria one considers the "best". Snow-covered mountains? Waterfalls? Wildlife? Giant trees? Sand dunes? Wildflowers? Or, is it the logistical aspects that make a great park? Things like accessibility, campground facilities or proximity to a major airport?
Actually, it's none of the above.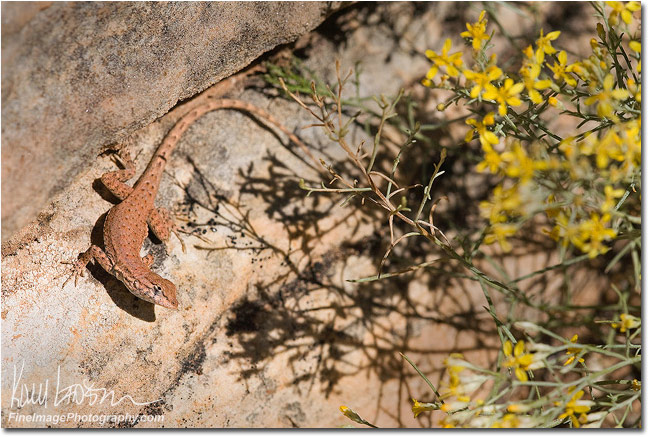 For me, the most important part of any park, National or otherwise, is what you can do, and the experiences you can, well, experience. The National Parks are simply unsurpassed in this regard. Some are, of course, better than others, but all of them are special.
In Redwoods National Park, the hike up the indescribably awesome Fern Canyon literally causes every single jaw present to hit the ground. Zion National Park boasts an extraordinary hike up the pristine, rushing Virgin River -- literally in the water using waders -- through a vast, steep-walled canyon. Rocky Mountain National Park has a paved road that takes you up into a surreal world few ever get to see: the tundra above 12,000 feet.
Any single one of these experiences is mind-blowingly awesome. And, there are hundreds more examples like those. None of them, however, can hold a candle to traversing the White Rim Trail in Canyonlands National Park.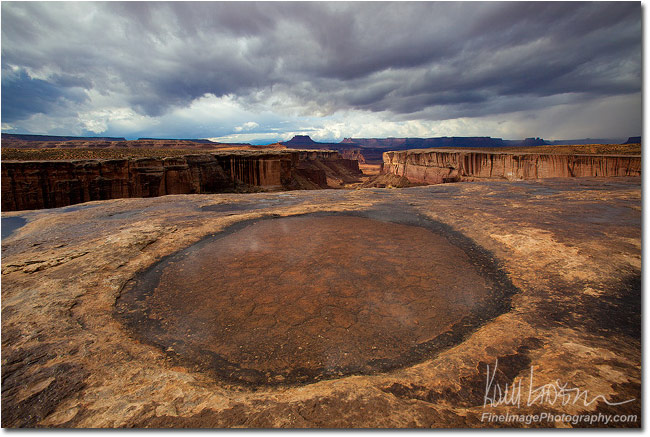 Like death and taxes, one thing you can always count on is that the White Rim Trail will take your breath away. There just isn't anything else like it.
Meandering more than a hundred miles through the heart of the most spectacular canyon country in the world, the White Rim Trail is an often-treacherous-yet-incredibly-rewarding 4X4 road that has more hair-raising turns, white-knuckle moments and incredible vistas than any road I've ever traveled. It's the type of road you always knew was out there -- somewhere -- but could never find. I coined the term "vista fatigue" to explain the almost embarrassing jadedness that can creep in after you've seen your thousandth amazing view. It really is that epic.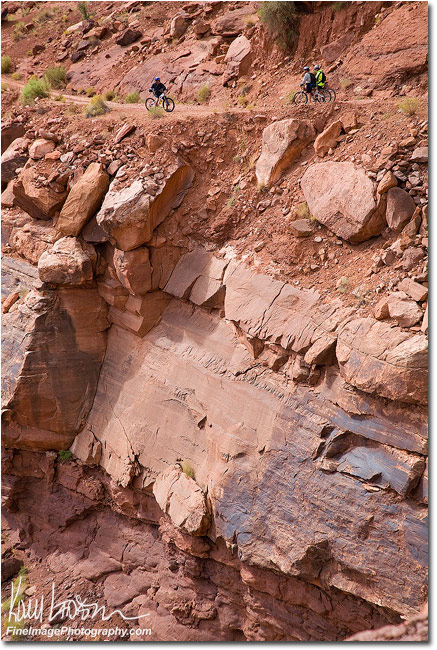 There are four modes of transportation allowed on the White Rim Trail: feet, motocross bikes, mountain bikes, and 4X4 vehicles, with the latter two being by far the most common. A very popular way to "do the trail" is mountain biking with a "SAG" vehicle, which is a 4X4 vehicle that holds the entire groups' camping gear, food, and personal effects. The SAG vehicle also provides a lift up steep hills if needed or a resting place in case any bikers need a break from riding. Since everyone has a bike, and only one person needs to drive the SAG vehicle at any given time, a single SAG vehicle will provide all needed support for a group of four to five people.
So, who drives and who rides? In most groups, no one wants to be the driver, and everyone ends up drawing straws and taking "driving shifts". However, since I'm primarily out there for photography, and I'm a die-hard 4X4'er, I actually prefer to be the driver. With all of my heavy camera gear sitting right next to me in the passenger seat, I can take my time and stop and scout areas and shoot whenever needed with ease -- something that would be difficult if not impossible on a mountain bike. This, shall we say, makes me quite popular with the group. Everyone gets their way: the bikers get to bike non-stop, and the photographer has his own 4X4 vehicle on the coolest road in the world. Not too shabby.
The time it takes to do the trail is entirely up to you. Some (crazy) mountain bikers will ride the entire 100+ mile stretch in a single day. Other groups will be all vehicles and will take their time, spending a week or more out on the trail. Most groups spend 3-4 nights.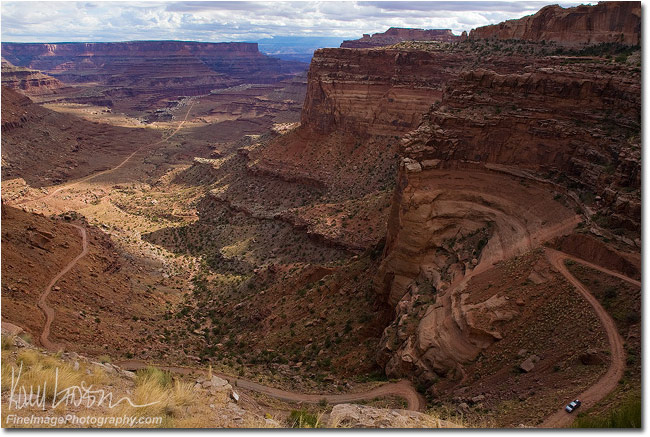 On our most recent White Rim Trail excursion, in October of 2012, our group opted for three nights and four days, which is the way I've done the trail every time. Like always, there was plenty of adventure to be had. A little too much, in fact.
A rare and powerful thunderstorm pummeled the park on our third day, complete with tarp-tearing winds, drenching downpours and hail aplenty. Ironically, the storm day ended up being the favorite day of the trip for most of our nine-man expedition, myself included. The weather brought with it stunning clouds and good light.
Mother Nature, however, always bats last... and decided to remind us of this on our very last day. Upon reaching the final stretch of the trail leading up and out of the canyon, we came to find that the road was completely washed away and impassable for vehicles! All the bikers went on ahead, but for myself and the other driver (we had two SAG vehicles since our group was larger), it meant turning around and retracing 100+ tough -- and now very muddy -- 4X4 miles back to where we had entered the park days earlier. It was a grim prospect, because we didn't have enough fuel and the daylight was at a premium. No way did we want to be stuck on the nasty canyon roads after dark. We only had about six hours of light left, and the ranger at the roadblock said it'd take at least seven hours to drive out.
I drove out in four and a half.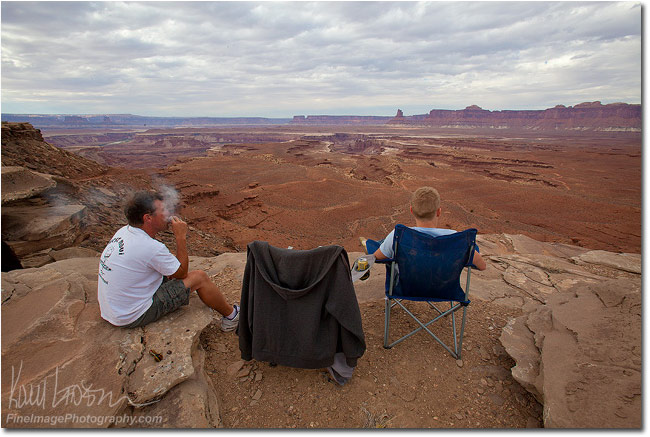 Yep, the desire not to be stranded in the wilderness alone was, let's just say, a powerful motivator. I put the pedal to the metal, improvised and bought gas along the way from another camp, and was back in Moab with time to spare. I met with the rest of the group and we all went out for a fun Saturday night on the town. The other driver? He didn't have my... enthusiasm, and ended up stranded in the wilderness for one more night before finally returning to civilization the next day.
I'm still not completely sure if he wasn't the smartest one of us all.

Kory Lidstrom is a professional photographer and successful businessman from Minnesota. He splits his time between Minnesota in the summer and the Caribbean in the winter. He specializes in landscape and nature photography, but can and has shot just about everything. See Kory's work on his website at www.FineImagePhotography.com.