Maasai Mara: Africa's Spectacular Eden

Text and photography copyright © Sandra Roniger Hughes. All rights reserved.
The Maasai Mara National Reserve is a large game reserve situated within the Great Rift Valley in southern part of Kenya and covers some 1,510 km2 (approx. 938sq. miles). The Maasai Mara is named after the Maasai people whom are the traditional inhabitants of the area. The Maasai Mara, an unfenced savannah grassland, is well known for its abundant population of predators and game and of course the great annual wildebeest migration where over 1.5 million wildebeest, zebras and several species of antelope make their annual circular pattern between the Serengeti in Tanzania and Maasai Mara in Kenya in pursuit of greener pastures. The best time to witness the annual migration occurs during the months of July, August, September, and October.

After a wonderful 40 minute scenic flight from Nairobi's Wilson airport, I promptly arrived at Olkiombo Airstrip in Maasai Mara and was greeted warmheartedly by my ranger named Pilot who was dressed in the traditional Maasai atire, which consists of all colous of tartan dressed-up with silver and beaded earings and numerous threaded beads suspended around the neck, hips and wrist. We got into our six seater Toyota Landcruiser and took a scenic 20 minute game drive on the way to our lodge. On arrival to our lodge, Entim Camp, we enjoyed refreshments all whilst taking in the breathtaking scenery. Entim is a luxury East African style camp situated in a forested area in the heart of Maasai Mara Game Reserve. This ensures immediate access to the very best game viewing areas. The canvas tents are very spacious equiped with luxury accomodation and with en-suite bathroom and flush toilets.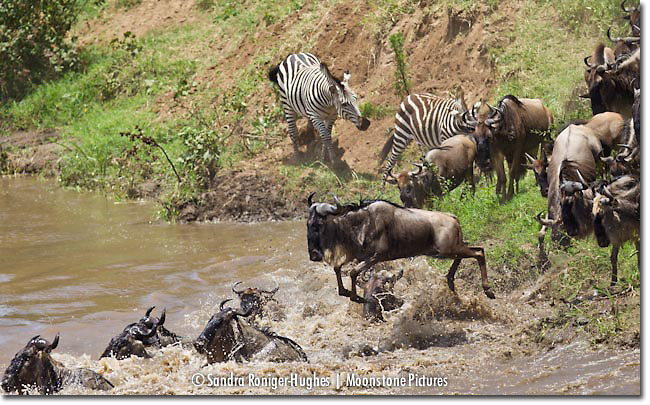 The annual wildebeest migration is an impressive natural phenomenon. Most depends on the availability of grazing, which in turn dependents upon the amount of rainfall. This year the grazing is still good and the Mara is looking beautiful with green pastures which makes a nice contrast for photography. We started off with a game drive towards the Mara River where we watched thousands of wildebeest gather by the river bank, when suddenly one brave wildebeest leaped into the Mara River and the other thousand wildebeests followed. What a sight! It is truly amazaing that the wildebeests jumped fiercely into the Mara River with the crocodiles ready to snap at any opportunity of a good meal. The wildebeest will now slowly make their way back to the Serengeti and continue this circle until they once again return to Maasai Mara the following year.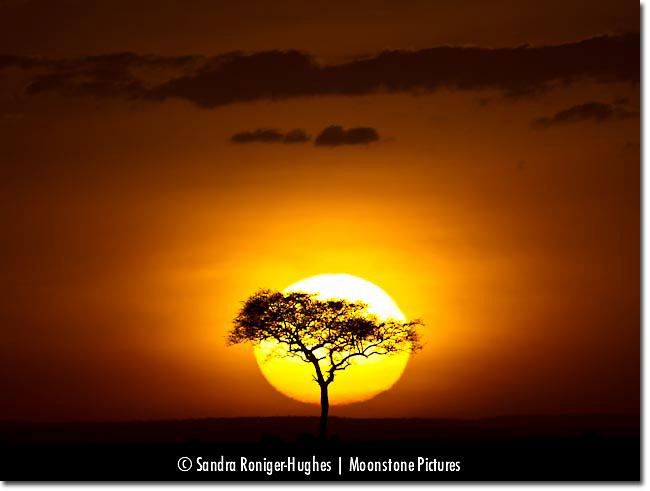 In addition to tracking the migration and the crossings, the rangers search for predators, such as leopard, cheetah and lion, which again I was luckly to see each day. In addition we saw the Black Rhinoceros on three occasions and an abundance of general game such as zebra, eland, topi, gazelle, elephant, buffalo, warthog, hyenas, jackal, the Bat Eared Fox and much more. One day I saw" the big five" in one afternoon which were all within the vicinity of Entim Camp. Where else can one find such wildlife in the African wild just there on your doorstep?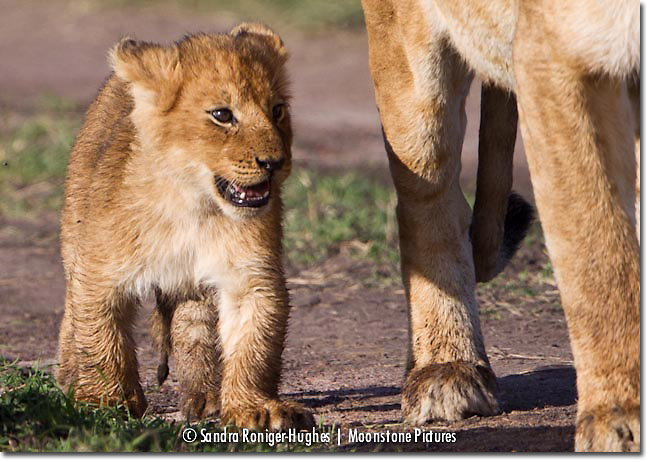 Lunch is now nearing and the animals all seek shelter from the hot midday sun. We decide to do the same and scan the plains in search of a suitable tree with lots of shade to spread out our picnic lunch. We reminisce on our sucessful morning and Pilot proceeds to tell me some Maasai Traditions. One that amazed me is that the Maasai woman is the one who builds the house, fetches the water and attends to all chores including "handyman" work while the Maasai man looks after the cattle all day long!. After a wonderful lunch and some interesting tutorials, we proceeded to track a pride of lions and followed them for a little while. One of the lionesses had two little cubs, who obidiently followed their mother wherever she went. Early the following morning after watching the classic Mara sunrise, we found a female leopard with her two cubs who were around 3 weeks old. This was a really special sighting to see the two leopard cubs early in the monring playing with their mother. We left the leopard and cubs to continue our game drive on the plains of the Mara which are crowded with zebras, wildebeest and many different types of antelopes. But even if one had to see absolutely nothing, the scenery of the Maasai Mara is truly remarkable with beautiful acacia trees and shurbs where one can spot birds such as eagles, qwls, kingfishers, rollers,coucals and many more.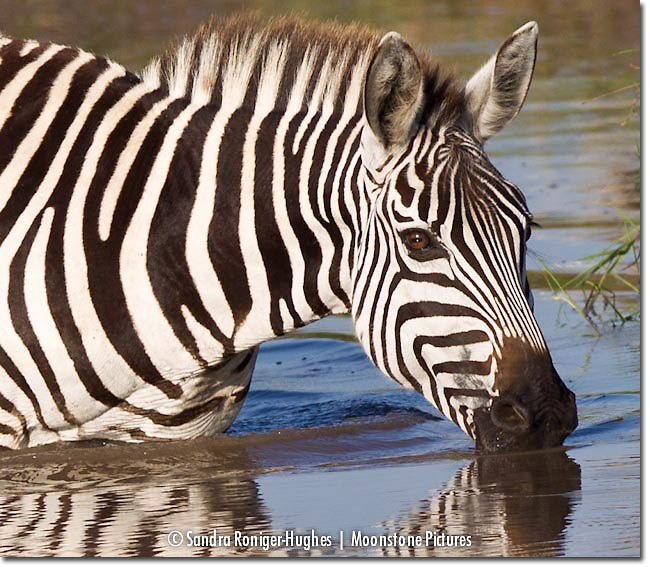 The Maasai Mara is well known for its reputation as being one of the world's most spectacular wildebeest migrations and dramatic sights that occur during the mass crossing across the Mara River as well as been one of the world's most spectacular game viewing. I was fortunate to have experienced one of my most spetucular and unforgetable trip. The Maasai Mara, my African Eden.
Comments on NPN wildlife photography articles? Send them to the editor. NPN members may also log in and leave their comments below.

Sandra Roniger-Hughes currently lives in South Africa. Her passion is photographing wildlife and the African Bush. A year agosheI left the corporate world and now pursues wildlife photography full time. She is a self-taught photographer and a fond animal and nature lover, and through her photography, she tries to capture high quality photographs to ultimately share the beautiful moments to as many people as possible. Her husband shares the same passion and earlier in 2011, they together bought a Toyota Landcruiser Trooper which we customised for us into a photographic vehicle. This allows them to be totally self-reliant throughout their travels in Africa to hopefully capture amazing photographs.