Book Reviews for December 2011

Text and photography copyright © Paul W. Faust. All rights reserved.
Beautu - Magesty - Wonder: VISIONS OF EARTH
by Susan Tyler Hitchcock for National Geographic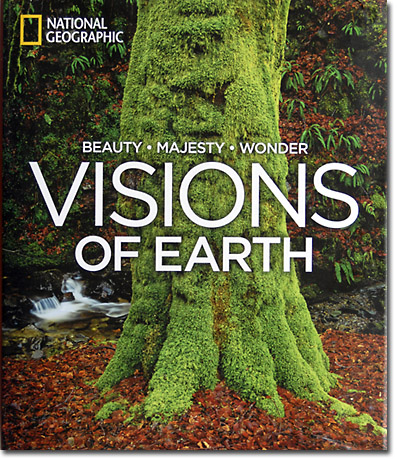 I am showing this National Geographic book because it would make a great holiday gift that any photographer friend would love to have. Or just keep it for yourself and have a never-ending source of beautiful images to inspire you. It is abook that I consider hard to describe to any one because it is ones that you really have to see to believe, but I'll try.
Visions of Earth contains 250 images that range from three police officers, who are triplets, sitting in their patrol car, to robot Ladybugs on a leaf. A few of the images I have seen before, but most are new to me and many are of the "have to see" variety, like the one of an Indian fire-breather just as the fire is at it maximum and looks like it could be the surface of the sun. Fire like you have never seen it before. Or the of three Beluga Whales all blowing bubbles at the same time that look more like smoke rings. Besides being a book full of National Geographic quality images, every image also comes with a caption of trivia-type information that makes the book as interesting to read as it is to look at. And to give you an idea of how big & heavy this book is, it's 1-1/2 inches thick, and could be used as a doorstop when you are not reading it.
This hardback book is about 10x11 inches, with 512 pages, and retails for US-$40.00 and if a local bookstore does not have a copy you can order it from the NG web site at: www.nationalgeographic.com. I Rate it: A+++
Lost Worlds
forward by Pico Iyer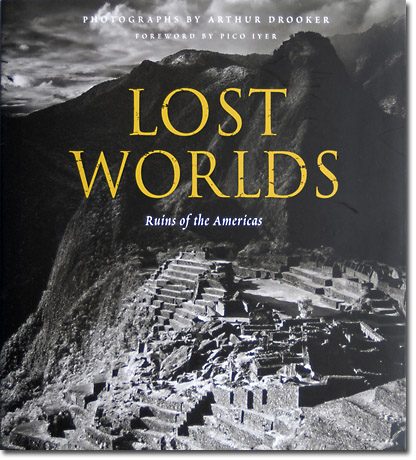 This book is all about landscapes and the ancient ruins that are found in them. Those ruins range from Mexico down through Central and South America. Many of the images are of ruins that many people have seen before, but I would say NOT as they are photographed in this new book. All of the images are black & white and all are done in the classic top quality of fine art b&w printing. They are BEAUTIFUL! In fact, if this book wasn't so good as a whole I would be tempted to remove the pages and frame them for my walls, they are that impressive.
This hardback book is about 10x12 inches, with 160 pages, and retails for US-$49.95 and if a local bookstore does not have a copy you can order it from the publisher's web site at: www.accdistribution.com/us I Rate it: A+++
AMC Guide to Outdoor Digital Photography: Creating Great Nature & Adventure Photos
by Jerry Monkman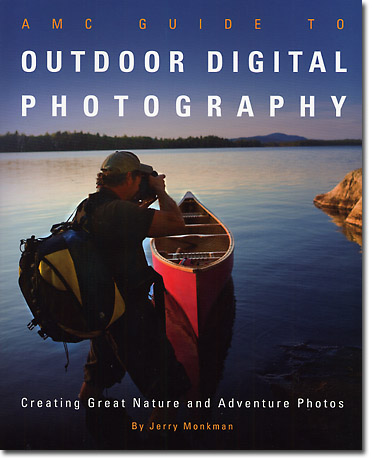 This author is new to me but one I can see that I will probably be doing a lot of photography reviews on in the future. Many books are well done, and many are very informative, and too few are both, but this one is those for sure. It is very much exactly what it is called, a guide that not only tells you how to create the best outdoor images, but it also "shows" you how to use the digital tools to do it with. The book has top quality images and there are before-and-after versions and it includes the info you need to make all the changes shown. Even the captions are full of information about the images shown. The book is richly illustrated with screen captures of the tools used, and most are actually large enough to see the changes made, unlike many of the "too small" illustrations I see that authors expect readers to deal with. You will learn a lot from this new how-to book!
This soft cover book is about 8x10 inches, with 123 pages, retails for US-$19.95 - and is published by Appalachian Mountain Club and can be checked out at: www.outdoor.org I Rate it: A+
Advanced Underwater Photography
by Larry Gates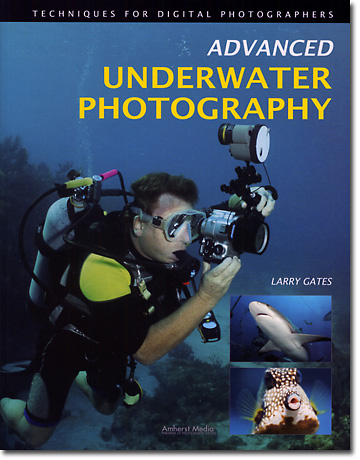 Even though I do not know any underwater photographers and have never tried it myself, and know little about it, I have always been attracted to this form of photography. After looking through this new book I am sure that if I ever took up the craft I would want this book to learn from. It is full of all of the information you would need to know about what is needed, required, and what needs to be considered, and it is also richly illustrated with 225 images of what can be done in this part of the natural world. It covers everything from what you need to start doing underwater photography on up to how to get the professional results you will see in this book.
This soft cover book is about 9x11 inches, with 128 pages, retails for US-$34.95 and is published by Amherst Media at: www.AmherstMedia.com I Rate it: A
Comments on NPN nature photography book reviews? Send them to the editor. NPN members may also log in and leave their comments below.
Paul W. Faust is a self-taught Photographer, Writer, Digital Imaging, Photo Restoration, and Photo Stock Service professional. You can see more of his images on his web site at www.Impressions-of-Light.com plus two web galleries of his images at www.paul-w-faust.artistwebsites.com and www.redbubble.com/people/pwfiol.