Book Reviews for May 2012

Text and photography copyright © Paul W. Faust. All rights reserved.
Black & White Photography Techniques With Adobe Photoshop
by Maurice Hamilton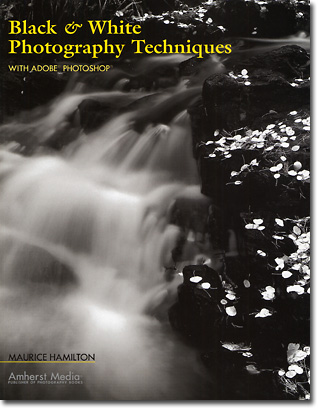 I would guess that just about every photographer who shoots in color also thinks about what those images would look like in black & white. Some subjects are naturals for B&W images, and some color images do well when converted, but no matter which way you want to work this new book will help you make the very best B&W images. It covers the techniques needed to make great B&Ws from the start as well as getting the most out of color conversions. It even has a section on using the Zone System for digital images, and how to use your histogram to make the right adjustments with Photoshop. This is a great book to use as a reference for practice shooting for all of your future B&W works of art.
This soft cover book is about 9x11 inches, with 125 pages, retails for US - $34.95 and is published by AMPHOTO BOOKS at: www.hachettebookgroup.com. I Rate it: A+
Photographing Nature: A Photo Workshop From Brooks Institute's Top Nature Photography Instructor
by Ralph A. Clevenger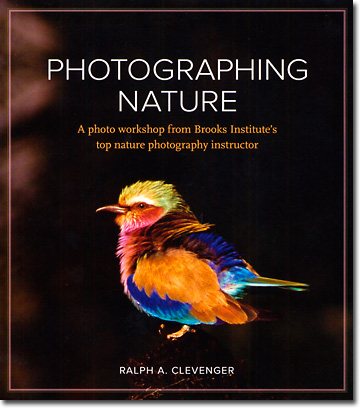 If you love nature photography and want to become the best you can be at it here is the book for you. It is basically 25 years of pro instruction in one course book. The book is cover-to-cover info with multiple illustrations of before and after images, as well as question & answers on everything about nature photography. I would say that it covers everything nature, and how to work with each of them, and is written in easy to understand steps by one of the top instructors at the world famous Brooks Institute.
This soft cover book is about 8x9 inches, with 305 pages, retails for US-$44.99 - and is published by New Riders Publishing and can be checked out at: www.newriders.com. I Rate it: A++
Plateaus and Canyons: Impressions of the American Southwest
by Bruce Barnbaum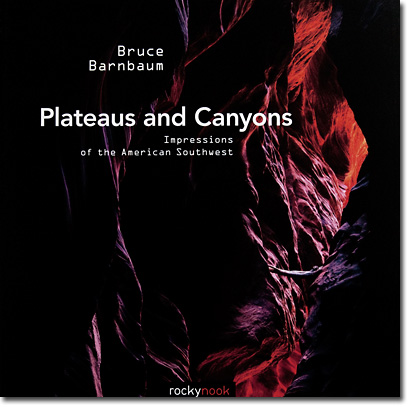 Here is a beautiful new book that any nature photographer would love on their coffee table for that inspirational kick we all need from time to time. This one covers the natural subjects of the Colorado Plateau in the American southwest with 96 full-page images of three major areas, The Plateaus, The Canyons, and The Slit Canyons. Each images is accompanied by a page of information on the area it was taken at, but without the tech info that many others come with. This book is more for the enjoyment of each area and learning what you will find there. A joy to read and have in my photo library!
This soft cover book is about 10x10 inches, with 212 pages, retails for US-$44.95 - and is published by New Riders Publishing and can be checked out at: www.newriders.com. I Rate it: A+
Comments on NPN nature photography book reviews? Send them to the editor. NPN members may also log in and leave their comments below.
Paul W. Faust is a self-taught Photographer, Writer, Digital Imaging, Photo Restoration, and Photo Stock Service professional. You can see more of his images on his web site at www.Impressions-of-Light.com plus two web galleries of his images at www.paul-w-faust.artistwebsites.com and www.redbubble.com/people/pwfiol.