Book Reviews for March 2012

Text and photography copyright © Paul W. Faust. All rights reserved.
Digital Infrared Pro Secrets
by David D. Busch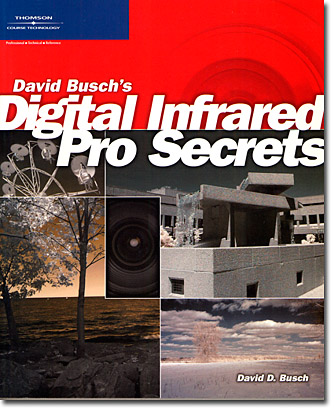 A lot of people are trying their hand at digital infrared photography because doing it with film has always been very time consuming and expensive, but other than magazine articles, there are not many books on the subject of digital infrared, but here is a new one that makes up for all of that. This book is more of a combination how-to/manual that takes you all through this form of photography, plus all of the neat things that can be done with it digitally.
This book covers all sorts of subjects that can be used with infrared, and not just the old-time standard landscape. It is richly illustrated, including before and after shots, nicely captioned, and plenty of tips and ideas for your own IR work. This is the kind of reference book that you will take along with you on all of your future IR trips.
This soft cover book is about 7x9 inches, with 270 pages, retails for US-$39.99 – and is published by Thomson Course Technology and can be ordered from www.courseptr.com. I Rate it: A+
WOLF - Legend, Enemy, Icon
by Rebecca Grambo and photography by Daniel Cox
The word Wolf usually stirs two emotions, fear or admiration, and almost always total misunderstanding. For those who admire this beautiful animal this book will be a library treasure. It fully explores the relationship between man and wolf and how it evolved throughout history, from being seen as creator by native tribes, to devil by pioneers. It is filled with images of the personal lives of wolf packs, which have social orders and family bonding as strong a mans. It is both beautiful and inspiring. This is not a how-to book to learn how to photograph wolves. It is an information book to learn how wolves live and act, which you can use to find and then photograph them.
This hardback book is about 9x11 inches, with 176 pages, retails for just US-$34.95 - and is published by Firefly Books at www.fireflybooks.com. I Rate it: A++
How To Photograph Water
by Heather Angel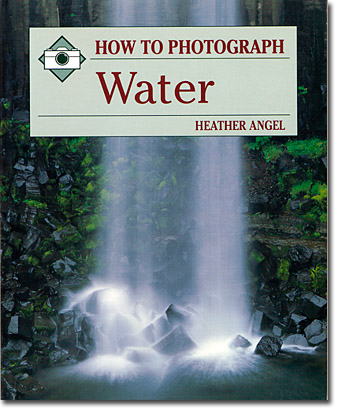 This is the first book that I have ever seen that is totally about nothing else except photographing water, and it is long overdue. Wherever you find water, and in whatever forms, this book probably covers how to photograph it. It is richly illustrated in full color and includes both tech info and shooting notes about each image, which range worldwide, so most will be new to everyone. (I never knew that Iceland has so many incredible waterfalls) It is for certain not one of the many photo books that all look alike, with all of the same information reprinted time and again.
The soft cover book is 7x9 inches, with 134 pages, and has over 100 images. Best of all it retails for just US-$19.95 Published by StackPole Books and can be ordered from www.stackpolebooks.com. I Rate it: A+
Comments on NPN nature photography book reviews? Send them to the editor. NPN members may also log in and leave their comments below.

Paul W. Faust is a self-taught Photographer, Writer, Digital Imaging, Photo Restoration, and Photo Stock Service professional. You can see more of his images on his web site at www.Impressions-of-Light.com plus two web galleries of his images at www.paul-w-faust.artistwebsites.com and www.redbubble.com/people/pwfiol.